Why Choose
Premier Engineering?
Our specialist engineering recruitment brand Premier Engineering is one of our leading divisions alongside Technology and Sales. We have continually delivered on placing thousands of key roles in the biggest engineering firms across the UK. This experience enables them to make use of their applicable knowledge and experience to communicate with candidates, our clients, and organisation partners. We are an engineering recruitment agency at the forefront of all engineering innovations, and changes in the engineering industry enabling our recruitment specialists to have relevant conversions with candidates and hiring organisations.
Engineering Job Opportunities
View our current selection of live engineering job roles in our staffing and recruitment job board. We add new engineering job opportunities each week covering a range of expertise areas within the engineering sector. You can also register with Premier Group to receive a custom curated list of Engineering job opportunities delivered directly to your email inbox every week. Our dedicated engineering recruitment consultants update the engineering roles daily providing job descriptions and salary information to view before making a job application submission. We also provide contact information for our recruitment consultants to start the conversion and to provide you with any support.
Job Board
Experienced Engineering Recruitment Consultants
Our sector-specific agency can introduce you to the most exciting career opportunities in this fast-paced and growing sector. Our recruitment specialists with backgrounds in the engineering recruitment sector have worked with thousands of professionals from building firms in local communities to space aircraft manufacturing. Working with our specialist Engineering recruiters will enable you to draw from your own skills to meet the requirements of your ideal career. At Premier Engineering, our recruitment consultants are friendly and proactive when it comes to communication. As an engineering recruitment agency, our goal is to prepare candidates for the needs of the industry and to guide them to the roles that they are most suited to. Our recruitment consultants aim to help candidates draw out their most important skills from detailed conversations.
Technology Industry Recruitment Experts
Premier Engineering recruitment is made up of consultants with years of experience in engineering. We have a robust internal training and development course for all employees to ensure we can meet the demands of our engineering candidates and clients. In this constantly evolving sector, our engineering recruitment consultants spend hours each week researching to stay up to date with industry trends and developments.
Trusted Engineering Talent Acquisition
For our clients, our engineering recruitment agency has built a large network of engineering professionals across the UK. A large part of our success is owed to our engineering sector networking and our relationship building. We source engineering talent across a range of experience and skill levels from junior graduates through to senior leadership management roles. Our recruiters actively seek out highly talented professionals, this enables us to match the right candidates with our clients' engineering roles.
Dedicated
Engineering Service
Premier Engineering Recruitment is a separate division from the Premier Group that looks only at the Engineering sector. Our recruiters work exclusively on engineering job opportunities. Our objective is to provide candidates and clients with a support team that fully understands their needs and is able to communicate specific details relevant to their search. Our excellent communicators will start the conversion and remain committed throughout the process.
Engineering Staffing Services
We are engineering recruitment specialists covering all client staffing needs with a robust engineering workforce management services suite. We offer a range of recruitment and staffing services that are suited to different recruitment needs that an organisation may have. The fast paced engineering sector has many demands that change on a daily basis so we provide workforce packages that cover one off engineering recruitment tasks, complement engineering department builds and embedded process management. The 4 main Engineering staffing services we offer are Contingency Recruitment, Recruitment Process Outsourcing (RPO), Managed Service Programme and Contractor Recruitment
Specialist Engineering Sector Opportunities
Within our Engineering division, we have broken down our team of recruiters into sub-sectors to allow for even further focus on different aspects of engineering. Our specialist agency covers roles in Manufacturing including Design, Projects, and Maintenance roles. Additionally, we cover Architecture & Building design, and finally Supply Chain & procurement. Our deep understanding of the engineering industry is what sets us apart and continues to distinguish Premier Engineering from other recruitment agencies. By being hyper focussed we connect with the best talent in the market who want to work with a recruitment agency who understands the market and who is able to identify and appreciate the right skills for the right opportunity.
Electrical
Engineering
Premier engineering recruitment consultants cover a broad scope of roles across Electrical Engineering. We can help candidates find career opportunities in a range of different industries that are critical to many companies. Our recruiters can support with roles in electrical machinery for purposes like power generation, or specific distribution of power for cars and other electrical devices.
Computer
Engineering
A subset of Electrical engineering is Computer engineering that looks at the integration of computer science and electrical engineering for the purpose of developing computer specific hardware and software. Due to the growing importance of computer systems with the impact of Industry 4.0, computer engineers are involved in designing and developing advanced robotic systems and AI.
Software & Electronics Engineering
Roles involving developing optimised code the control and management of specific hardware devices and platforms. Designing , developing, coding, testing and debugging system software to enhance stability and efficiency of resources.
Mechanical Engineering
Find a career in research, design, development and manufacturing with Mechanical engineer roles. Mechanical engineer roles are known to be very diverse compared to other disciplines in the engineering sector. Analysing problems to diagnose systems and overseeing the manufacturing process of machinery.
Manufacturing Engineering
A career in manufacturing maintenance allows you to combine the engineering technical theoretical elements with organisational concepts. Maintenance engineers will be problem solvers who enjoy finding solutions to engineering challenges.
Interdisciplinary Engineering (IDE) Sector Recruitment
There are many sub sectors within Engineering recruitment opportunities where the skills and learning are specific and focussed. However, with the interdisciplinary engineering (IDE) sub-sectors, a far broader scope is covered requiring professionals to take a non-traditional approach in learning and development. With IDE engineering recruitment, our engineering recruitment consultants work closely with candidates to help identify new opportunities relevant to skills that might sit outside traditional engineering programmes.
Supply
Chain & Procurement in Engineering
The supply chain industry is a growing area with high demand for experienced professionals. Careers are focussed on the flow of goods and services and all the required processes that transform raw components into the final consumer facing products.
Building Services Engineering
We have a strong interest in buildings, construction and building designs. At Premier Engineering we have a deep understanding in the relationships between buildings, people and environment which is a result of our commitment to maintaining the quality of the work completed by the clients representing the business and organisations across the UK.
Client Projects
For over 20 years, we have assisted engineering and manufacturing businesses expand multi-disciplinary teams, helping them to take concepts and designs through to reality by successfully delivering projects from start to finish across all areas of industry.
Premier Engineering Team
Our Premier Engineering recruitment agency is dedicated to diversity and inclusion. It is embedded into our work culture to respect and appreciate the differences in all people from around the world. The most successful teams in business, recruitment, and sports are built from a mixture of individuals each bringing their own unique talents to collectively reach team objectives. Each of our engineering recruitment consultants are empowered with confidence in their skills allowing them to perform at their best levels for candidates and clients.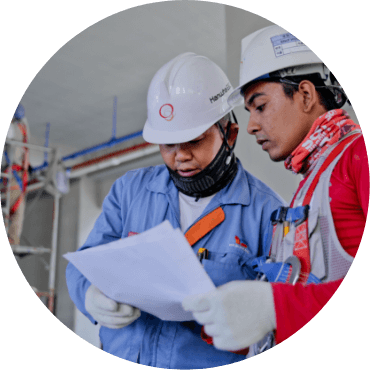 Latest Jobs
View All Jobs

›