Why Choose
Premier Creative?
Our Creative recruitment agency continues to grow supporting media, creative and marketing with the biggest brands across the UK providing cutting edge recruitment services. As creative specialists, we focus on the value of great communication between our consultants and hiring managers that is critical when it comes to building recruitment plans. Led by a desire to deliver excellence in each of our creative recruitment solutions, we source highly talented individuals and connect them with exceptional creative businesses and brands. We build long term relationships with candidates, creative agencies, brands and other creative industry professionals to support our further growth. Premier Creative being a specialised Creative Recruitment agency ensures that we follow the creative industry closely.
Creative Job Opportunities
View our current selection of live job roles in our Creative staffing and recruitment job board. Our specialist creative recruitment consultants are adding new roles across a range of Media, Marketing, Advertising and Digital each week. Within our primary focus areas, we look at Design, Strategy, Product, Marketing and Delivery. Every area has a dedicated team that has a real presence in the creative sector that enables Premier Creative to provide premium support for our candidates and hiring organisations from junior roles through to senior leadership appointments.
Job Board
Design and Strategy
View open jobs
Delivery
View open jobs
Product and Marketing
View open jobs
Experienced Creative Recruitment Consultants
Premier Creative is our independent team of creative recruitment specialists catering exclusively for the creative industry. Our recruitment consultants work with the very best talent discovered through our extensive network across all areas of the creative industry. We find candidates for our creative clients to fill all roles from permanent, part-time, freelance and contract. We provide a trusted service for clients seeking to fill skilled roles in creative, we create personal and bespoke support to fit our clients needs. Our experience in creative means that we know how the industry works. We understand that in the creative industry the best results are achieved when you have full understanding of the people you are working with. We succeed in this by building friendly relationships that maintain a professional attitude and quality. Our recruitment consultants build long term partnerships within the creative industry improving our working relationships to perfection. At Premier Creative, our vision of a creative recruitment agency is to nurture long lasting trust and support.
Creative Industry Experts
We deliver a specialist recruitment experience for brands and candidates by making sure our team has a complete understanding of the creative industry and business requirements. By creating a specialist creative recruitment agency, we ensure that our specialists focus their time and effort only on the creative recruitment spaces.
Highly Skilled Creative Talent
We use our creative candidate network to source the best talent in the industry. We are constantly meeting new professionals building relationships at different stages of their career so we can advise people of relevant opportunities and to put clients in contact with the most relevant candidates at the earliest stage of recruitment planning.
Dedicated
Approach
To deliver the very best service, we treat each of our partners, candidates and clients and complete individuals. We spend time building strong relationships to create the most unique and tailored recruitment services. We believe that the best way to deliver success in recruitment is to build strong partnerships working cohesively.
Creative Media Staffing Services
At Premier Creative, our objective is to simplify the hiring process for organisations and hiring managers in the creative sector. We work diligently to understand our clients businesses and objectives to ensure we expertly meet all details of recruitment briefs. We help organisations find candidates they are looking for with the exact skills and experience that match their needs. We offer a range of client friendly recruitment solutions that offer flexibility to our clients. We work with many clients ranging from those with long term plans, to those needing to scale up resources for immediate projects. We offer Contingency Recruitment, Recruitment Process Outsourcing (RPO), Managed Service Programme and Contractor Recruitment. We are able to meet all types of recruitment targets with our large network of creative professionals.
Specialist Creative Recruitment Agency
As Creative Recruitment specialists, we are trusted by top brands to deliver the very best in creative, marketing and media talent to fill a wide range of creative roles. We provide personal one to one assistance to deliver the exact support needed. For candidates looking for career opportunities in creative, it can be difficult finding the right roles. Our creative recruitment specialist understands what the right fit looks like with our focus on creativity. We can share insight on what recruiters and hiring managers are looking for in the many different creative roles we support. Being specialists in creative recruitment, we represent roles that we fully understand.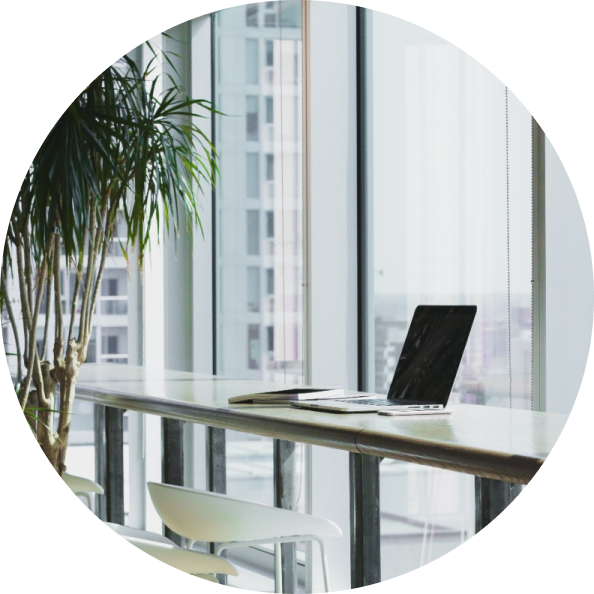 Digital Creative Recruitment
The digital creative industry has seen much growth and innovation in recent years with the impact of new and emerging technologies. Artificial intelligence, Virtual Reality and Augmented Reality are becoming better integrated with the creative sector leading to more digital recreative recruitment opportunities. Under our umbrella Premier Creative recruitment division, we look at many roles that are digitally focussed as they become more significant in shaping the industry. As a global recruitment brand, the Premier Group covers multiple sectors including technology, which enables our recruitment consultants to work effectively across roles that intersect technology, with creative and media.
Strategic Planning
Creative strategy roles focus collaboration between creative teams to detail creative objectives and align with planned initiatives. The strategic creative professionals create strategies based on the identifying core demographics and markets, and defining target messaging for appropriate channels that will appeal to the target audience.
Product
Product roles have the responsibility of bringing creative ideas to life and promoting them to their target audience. These roles include market and product research to define the purpose and position of the offering within the market. Product roles entail the development of products and services from innovation and vision stages through to marketing and product release.
Delivery
Delivery roles understand the entire creative landscape and are focussed on keeping multiple projects on target. The delivery role is fully accountable for the final delivery and they work to ensure projects meet their delivery targets according to the scope and original timelines. These roles have the responsibility for planning and keeping key stakeholders up to date with progress status including releases and creative design revisions.
Advertising Creative Recruitment
As part of our creative recruitment division, we have a team that works on advertising creative opportunities. Creatives itself is a broad term that covers several job descriptions such as copywriters, art directors, creative directors, graphic designers. Each of these roles and professionals work together within an advertising agency or creative department with the objective of creating and executing effective ad campaigns. The advertising industry is highly dynamic and competitive so our advertising recruitment consultants are trained to understand key concepts around strategic thinking, adaptability and innovation and technology.
Design
We cover roles across creative design that focus on the production of artwork and concept designs using creative design tools and design software. Creative designers use design skills to create visuals and concepts for marketing, publications, product packaging among many other things. Often the main role of a designer is to promote a company or its service and products. production of creative executions. They will work across agile product teams enabling creative teams managing workflow to produce high quality work in an integrated manner.
Marketing
Marketing is an important area in the creative industry that covers that work connecting organisations with their target audiences. Our marketing recruitment consultants work with businesses needing to promote their creative work and generate business success through market trend analysis, promotion, communication and measurement and analytics. Typical aspects of the role marketing plays in the creative industry includes brand positioning to help an organisation differentiate their work.
Client Creative Projects
We approach each individual creative project for our clients with a bespoke and tailored solution to ensure delivery and client satisfaction. Due to our deep understanding of the Creative industry, we have the capability to work on a vast range of projects, from high volume hires, to niche creative team builds. We are very proud of our work and have a number of real life case studies demonstrating the different recruitment challenges we have worked on, and solutions we have delivered.
Premier Creative Team
Each individual in our team brings a certain quality that enables us to work completely collaboratively. As an organisation, the Premier Group is fully committed to diversity and inclusion which we believe enables us to offer the greatest level of service to our clients and candidates. With full support from our business and a genuine interest in the industry, our consultants have the freedom express themselves. Our consultants work diligently to understand their core markets through organising and attending industry events, getting to know their candidates, and building great relationships with their clients.
Latest Jobs
View All Jobs

›